Organizations are like people
Organizations often move through several different stages of development: from "Startup" to "Growing", sometimes called the "Adolescent" stage, to "Mature" and sometimes to a stage of "Stagnation" or "Decline."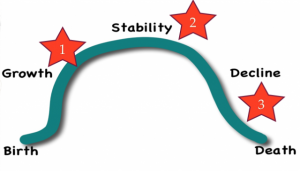 Organizations rarely do this growth in a neat, orderly, and predictable fashion. Organizations may be at the "Startup" stage and at the "Growing" stage in another. Similarly, organizations may be in the "Growing" stage until they face a crisis such as a major change in leadership. That serves as a catalyst to either move them back to the "Startup" stage or catapults them forward to "Maturity."
word cloud – strategic planning
In reality, when organizations start thinking about a capital campaign, they rarely think about "Maturity" of the nonprofit. We provide four different blueprint programs that complement an organization's growth and prepare nonprofits and their communities for fundraising campaigns.
Nonprofit Business Coach: Servant Leadership & Grant Ready
"Strategic planning is worthless-unless there is first a strategic vision." – John Naisbitt 
Bringing your Organization and Prospects up "The Involvement Curve."
Vision and Mission Statements that Encourage Funding.
Developing Servant Leadership Skills in Board, Volunteer and Staff Members.
Implementing Messaging and Stewardship Programs for Your Audience.
Building Stronger Nonprofits: Strategic Planning & Action Steps
"Individual commitment to a great effort-that is what makes a team work, a company work, a civilization work." – Vince Lombardi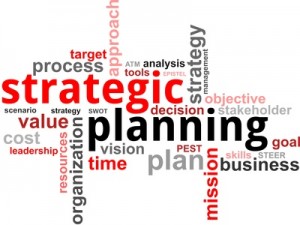 Tracking and Identifying Internal and External Audiences.
Compiling Benchmark Documents and Speaking Points.
Conducting Strength, Weakness, Opportunity, and Threats (SWOT) Focus Groups.
Constructing a Strategic Plan and Incorporating Action Steps into a Plan of Work.
Structuring a Fundraising Plan to Support New and On-Going Programs.
Providing "Campaign Ready" Feasibility Studies
"In planning for battle, I have always found that plans are useless, but planning is indispensable." – Dwight D. Eisenhower
Identification of Audiences and Programs that Engage Philanthropic Investors.
Designing a Case for Support that Identifies Community Need while Engaging Leadership.
Engaging the Philanthropic Community in a Discussion of Campaign Critical Elements.
Final Recommendations on
Campaign Goal,
Community Leadership,
Institutional and Individual Prospects,
Donor Recognition along with Timing and Process.
Written Report that Captures Next Steps.
Capital Campaign Direction and Mentoring
"Creativity is thinking up new things. Innovation is doing new things." – Theodore Levitt
Implementing "InfoGraphic" Based Case Statements.
Blending the Return on Investment (ROI) with "Changed My Life" Testimonials.
Prospecting Investors, Identifying Linkages and Scheduling Peer-to-Peer Conversations.
Identifying Partnerships with Corporate and Foundation Investors who Share Your Audience.
Volunteer Training and Coordination of Appointments Jointly Engaging Partnerships.
Both The NonProfit Times and the Association of Fundraising Professionals (AFP) have come up with readiness assessments for capital campaigns.
Please look for these documents in the Publications & Templates Section of our website.