Patrick Brennan, AFP, CNE, has a lifelong passion for helping people and organizations achieve their greatest potential. He works with clients to breathe life into big dreams and uses quick wit to lighten the serious mood of people frustrated, overwhelmed, angry or disappointed with their organizations.
Patrick's mission is to help clients achieve their most ambitious and strategic goals.  He does this while providing strategic counsel, creative solutions, timely and responsive services to every client.
Pa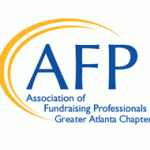 trick is a Certified Nonprofit Executive, supporter of the Association of Fundraising Professionals, and provides project management experience, strategic planning, leadership training, peer-to-peer fundraising, and grantsmanship. He has twelve years of experience as an executive director, specializing in funding operations/capital improvements for economic development, medical clinics, historic preservation, and arts agencies. Patrick has worked in university, municipal, state and federal agencies, always in tandem with private benefactors or nonprofits.
His clients comment on his work in strategic planning, "I have experienced Patrick's focus, creativeness and orderly management skills in three planning sessions that resulted in a new Blue Print for our organization." Using these plans to capture the essence of an organization, they are often used as project summaries or Case Statements.
In addition to twelve years as an executive director and chief program officer, he has eighteen years of development experience. Patrick was the principal program officer supporting many capital campaigns, institutional membership programs, and numerous individual asks totaling over $48 million for educational programs, construction, endowment and debt reduction in six states. In addition, Patrick worked for the Georgia Trust for Historic Preservation in Atlanta, Georgia for seven years. He was project director for a campaign that raised $7.6 Million for brick and mortar projects, including $3 Million in endowment support.
The executive director of a regional foundation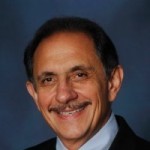 comments, "I was impressed with Patrick's talents and would hire him again. He is a man of integrity and honesty. Any organization would be a  better organization that took advantage of his talents."
Over the last five years, Patrick has used his skills to improve organizations in the southeastern states. He worked with the City of Fountain Inn, South Carolina to support a $2.3 million downtown revitalization effort that includes street improvements, a farmers market, and a tourism/heritage center. He worked with National Community Development Services on a campaign for the Eastern Shore Chamber (Mobile, AL) to raise $950,000. The campaign supported a new strategic plan that reinvented the Chamber and helped the region recover from the BP Gulf Oil Spill of 2010.
He has created a unique step by step process aimed at establishing strategic plans that are used as the basis of institutional work plans and fundraising plans. These are studies that don't just sit on the shelf; they are tested and implemented plans established for institutional success.
Patrick specializes in getting clients campaign ready. This includes developing strategic plans and feasibility studies for National Community Development Services at Louisiana State University (LSU) along with a start up natural history museum in Appleton, Wisconsin. He just completed a campaign for Convergent Nonprofit Solutions, LLC for a medical outpatient clinic in Columbus Georgia. He is currently working on a study for a therapeutic outpatient clinic in and Dallas Georgia. The clinic intends to build new facilities and expand its therapeutic offerings to include aquatic therapy.
Project Details: Documented $36,000,000 in funds raised for nonprofit organizations in five southeastern states including:
• Wheeling, West Virginia – Oglebay Park
• Norfolk, Virginia – Chrysler Museum & Norfolk Chamber of Commerce
• Columbia, South Carolina – Historic Columbia Foundation
• Fountain Inn, South Carolina – City of Fountain Inn, Economic Development
• Atlanta & Macon, Georgia – Georgia Trust for Historic Preservation
• Dallas, Georgia – McKenna Farm Therapy for Children
Also wrote and administered grant awards from Aflac Corporate Foundation, Synovus Corporate Foundation, Home Depot Foundation, The Richard King Mellon Foundation, The Getty Foundation and the National Endowment for the Arts.